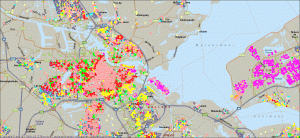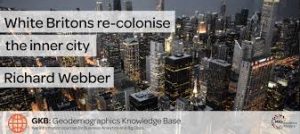 The changing customer journey and changing customer lifestyles ask for a new approach of consumer understanding. EduardPlate.nl and OriginsInfo Ltd can help you by capturing the diversity of places and people and use it for a better understanding.
Offering following services:
(1) Consult and Analysis of customers and places: where to be, how to optimize, how to reach better understanding
(2) Delivering data and software to analyze your customers and regions yourself
(2) Geo Origins postcode database of the Netherlands, including 12 lifestylegroups for each  of the 440.000 postcodes for capturing diversity of places, people or to support customer databases. A4 Summary:
191026EnglishGeoOriginsNetherlandsSummaryCharacteristicsNamesDescriptionsPercentages
Link to OriginsInfoLtd:
Services:
–
-Places and placemaking management
– Smart tools and data for capturing diversity of places and customers
– Public Private Partnerships
CV Eduard Plate: Economic Geography and Marketing at the University of Groningen. Experience: real estate (Eurowoningen), online retail (Wehkamp), consumer segmentation (MOSAIC, Experian incl consumer segmentation programmes for Ahold, Aegon), retail management (Sanoma, Audax), CEO  AKO Bookstores, including AKO.nl, Schiphol Airport and NS railway stations).
Projects: Economic and city management (a.o. Zwolle, Heerhugowaard, Nunspeet, Klépierre, ASR); omnichannel retail management (Shopping Tomorrow, Quantore Europe, der Kreis Kitchens); public private partnerships, Hanze University (customer journey, future proof retail) AER (Regional Empowerment with Assembly of European Regions "Turning cultural heritage into jobs", "Realizing real jobs in the Azores".
eduard@eduardplate.nl