Are you looking for prosperous places, prosperous shops, to find good site locations, finding the right customers? Eduard Plate.nl, partner of Extenzio Expert Center for Economics and Places, helps you out. It is all about market respons and how to realize this. Expect ideas, up to date knowledge, doing the job.
Services: Management, market research, consultancy, coaching. Specialization: Customer marketing, retail, storytelling, placemaking, respons marketing, CRM, combining online/offline, databases
Background: Eduard Plate (Geography and Marketing at University of Groningen) worked at Wehkamp, Experian, Sanoma Publishing, AKO Bookstores, Schiphol Airport before starting EduardPlate.nl | Extenzio. Customers are real estate organizations (like Klépierre), retail (like Ahold), government (like Amsterdam). Business partner of Origins Info, family segmentation on consumer behaviour of immigrants. Expert Shopping Tomorrow.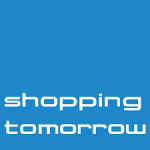 Working concepts:
LocationMatch: Finding and optimizing site locations
Carvailable:  Qualified leads and loyal customers in the car market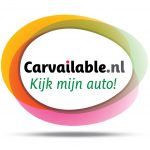 Trafficmaker. The click&brick programme. Getting internet visitors into your shop. Internet is part of our everyday life. When people go shopping some 87% will look to internet first. Some 99% of the visitors of your site will leave your site, while you do not know what they were looking for. Trafficmaker  helps retail organizations and shopping centers bringing internet surfers to their shops ( opt-in), also creating a customer database and doing customer loyalty programs.
Place Empowerment. Reaching economic growth for regions and places. A place or a region can be seen as a product. We help you reaching sustainable economic growth by attracking jobs, company's and people.
Ask information: eduard@eduardplate.nl